Highway to Bliss
Warmly welcome to Highway to Bliss singing circles, conserts and workshops! We invite you to spend a magical moment in the presence of your own heart and voice with the help of mantras and sacred songs.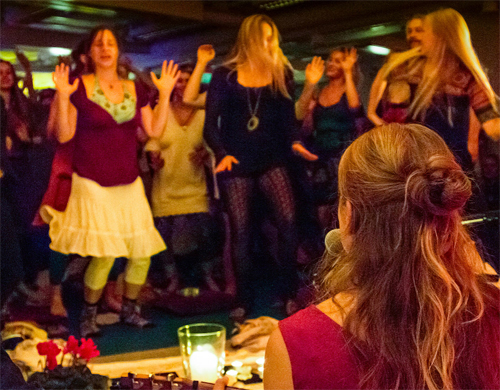 Highway to Bliss is about finding your own true essence and connecting with your soul & heart. In this sacred circle you are able to experience the healing as well as relign your being with the help of sacred songs. Together as a circle we can to create a space where you can find your own self and float in the present moment of time. In this space you can be heard or just listen and enjoy the soft environment around you. Our mission is to create uplifting experiences and feel empowerd - together.
The circle is lead by singer-songwriter Tea Ihalainen with the help of different muscians.  ​Each event is organized uniquely with the help of varying musicians and crew.
Read more about Tea Ihalainen or watch Highway to Bliss videos here.
​ Ps. We would love to invite you to participate also in our crew! We allways need a little help in organizing the events. You are also more than welcome to support the circle in the form of  donation at the door. Suggested donation at the door is designed to cover to rental costs of the venue, traveling, sound system etc.
​
If you have any suggestions or you want to participate in our lovely crew - please contact us: Send us a message!